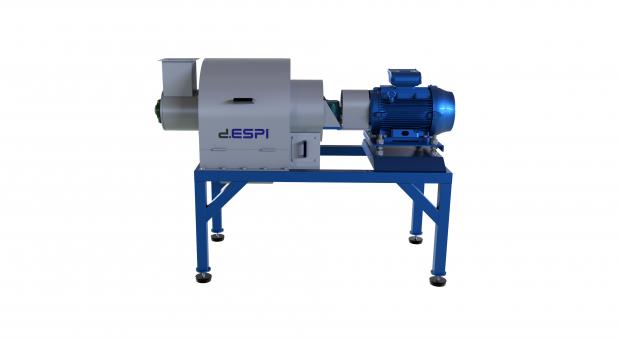 Pit Separator
The pitting machine is designed to obtain fragments of olive pit.
Sectors in which it is used
Olive sector
The olive pit fragments are highly valued as fuel, and today, this by-product of the oil mills is profiting with remarkable success in the market. Thanks to these machines, we can obtain benefits from what, until recently, was discarded as solid waste. D.ESPI Pit Separator PHD is entirely built in stainless steel. It consists of a removable screen, a rotor mounted on roller bearings and reversible and adjustable stainless steel blades. The motor is mounted with elastic couplings directly to the machine. This machine is valued in the market for cleanliness, low humidity and quantity of extracted olive pit that makes it a machine with high performance.
---
D.ESPI Pit Separator PHD is made up of different models classified by their performance:
Model

PHD-20

PHD-40

PHD-75

PHD-100

Performance/

Power

3.000 kg/h aprox.

20 cv/15kw

8.000 kg/h aprox.

40 cv/30kw

15.000 kg/h aprox.

75 cv/55kw

20.000 kg/h aprox.

100 cv/75kw
BUDGET WITHOUT COMMITMENT
Ask us for a quote for any of our machines without obligation. If you have any questions, we will contact you to resolve them.